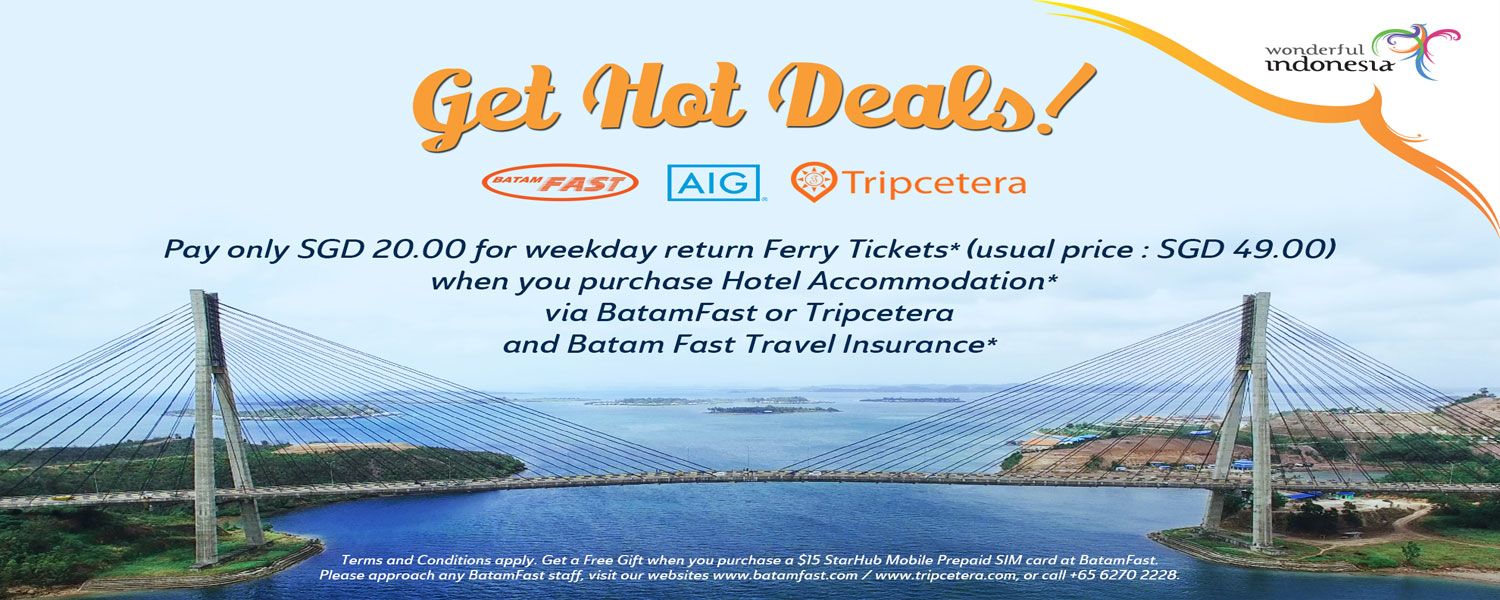 Terms and Conditions
Only valid for hotel accommodations within Riau Islands (Indonesia), purchased thru Tripcetera website and/or BatamFast counter in HarbourFront Centre or Tanah Merah
Valid for Non-Indonesian passport holders only
Only valid for stay within 7 days or less (for Travel Insurance coverage)
Maximum of 2 adults per hotel booking/voucher
Weekdays are from Monday till Thursday (exclude SG PH). Not included weekend ferry trips and weekend room bookings. Applicable to all age groups. No open return trips.
Ferry tickets valid for HarbourFront Centre – Batam Center/Sekupang and Tanah Merah – Nongsapura / HarbourBay only
Non-refundable, non-transferable, non-exchangeable
Not valid in conjunction with other BFS promotion
The $20 ferry ticket cannot be sold separately. Pax must present their Tripcetera voucher to BatamFast counter before purchasing the ferry ticket and travel insurance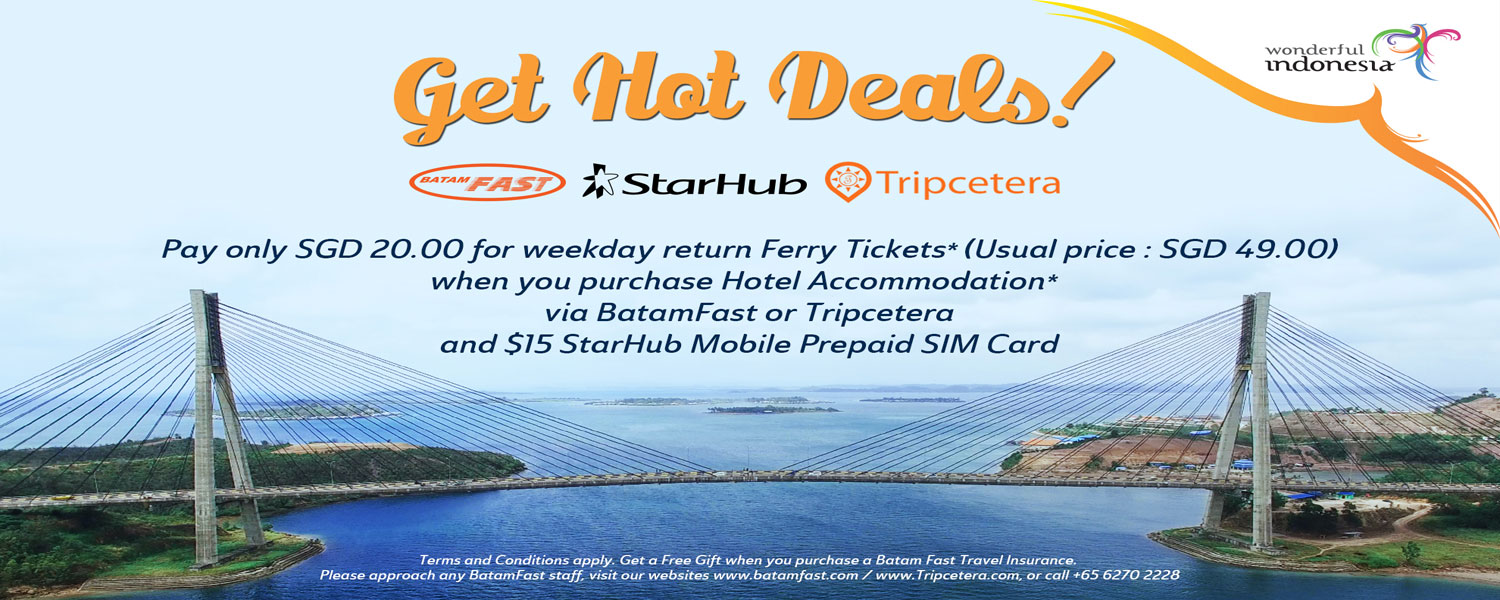 Terms and Conditions
Only valid for hotel accommodations within Riau Islands (Indonesia), purchased thru Tripcetera website and/or BatamFast counter in HarbourFront Centre or Tanah Merah
Valid for Non-Indonesian passport holders only
Maximum of 2 adults per hotel booking/voucher
Weekdays are from Monday till Thursday (exclude SG PH). Not included weekend ferry trips and weekend room bookings. Applicable to all age groups. No open return trips.
Ferry tickets valid for HarbourFront Centre – Batam Center/Sekupang and Tanah Merah – Nongsapura / HarbourBay only
Non-refundable, non-transferable, non-exchangeable
Not valid in conjunction with other BFS promotion
The $20 ferry ticket cannot be sold separately. Pax must present their Tripcetera voucher to BatamFast counter before purchasing the ferry ticket and $15 StarHub mobile prepaid SIM card.
---