Top 5 Shopping Centers in Batam - Shop, Dine & Explore Today!
Published on by Batamfast
Batam is a famous island as a place for cheap and affordable shopping, shopping centers become one of the attractions for tourists and local residents.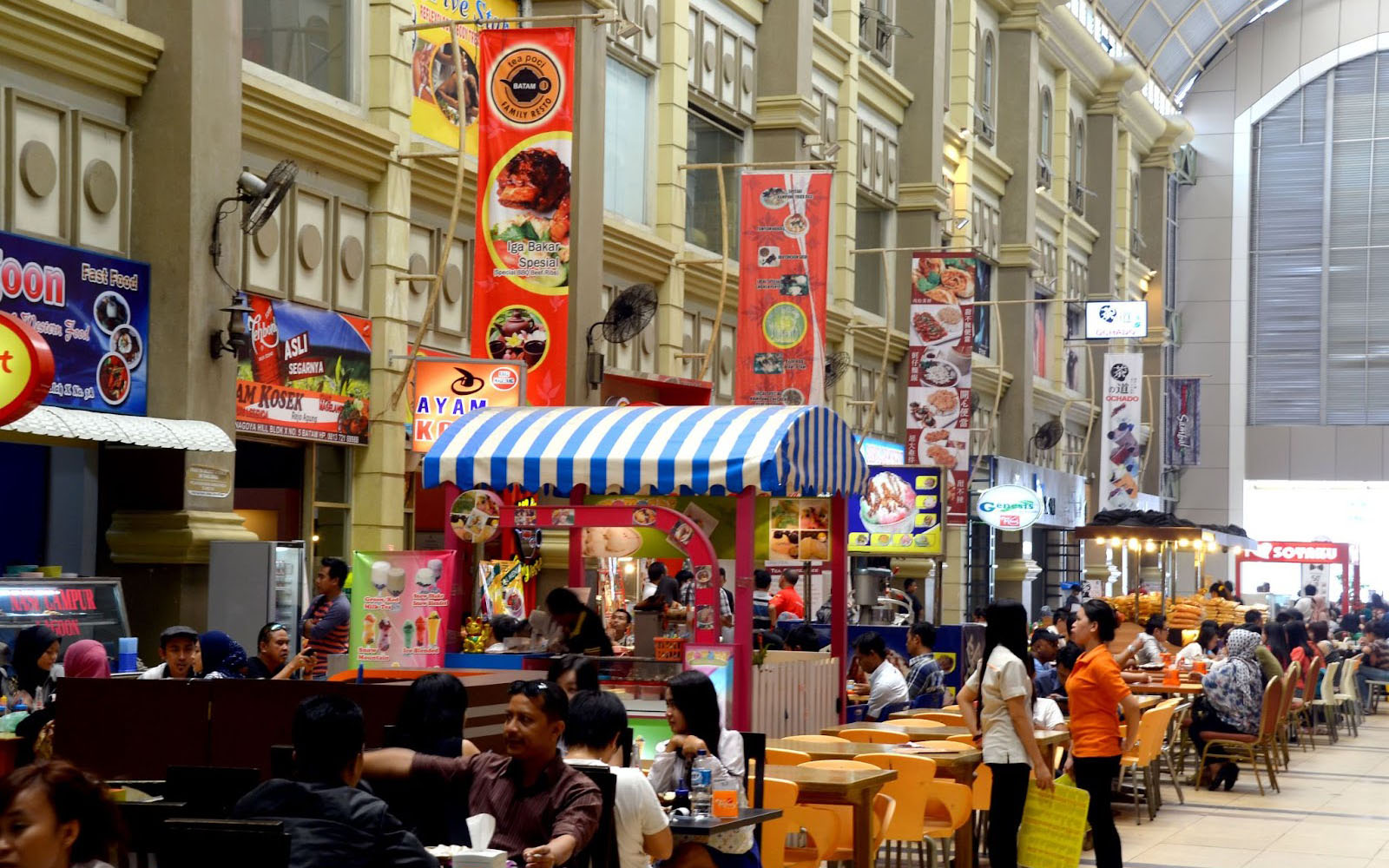 From various shopping center options in Batam, there are some of the best and must-visit.
Do not miss the opportunity to shop and hunt for quality and affordable items while in Batam. Visit the Top 5 Shopping Centers in Batam that we recommend for a fun and memorable shopping experience.
1. Nagoya Hill Shopping Mall
Nagoya Hill Shopping Mall is a standout among shopping centers in Batam, Indonesia. Located at Jalan Teuku Umar in Lubuk Baja Kota, also known as the Nagoya district, this mall is the largest in the area.
But Nagoya Hill isn't your typical mall. It's become a popular destination for many reasons, offering a diverse array of retail goods at affordable prices, along with the convenience of a one-stop shopping experience through its City Walk concept.
From clothing to sports equipment, electronics, bags, and more, Nagoya Hill offers a wide range of products, many of which aren't readily available in other parts of Indonesia. Thanks to its proximity to Singapore, shopping at Nagoya Hill feels like shopping in Singapore but with more budget-friendly options.
2. Grand Batam Mall
Grand Batam Mall is conveniently located and easily accessible via public transportation, with the nearest bus stop, Halte Marina Park, just a 5-minute walk away after a short 270-meter journey.
Spanning 80,000 square meters, this mall boasts ample parking for over 1,000 cars and 2,000 motorcycles. It's a shopping haven, featuring hundreds of premium brands at budget-friendly prices across 5 floors of endless shopping excitement. From clothing to furniture, electronics, cosmetics, and services, Grand Batam Mall has it all, including a fully-stocked supermarket.
Overall, Grand Batam Mall is a perfect place for shopping, dining, socializing, and having fun. With complete facilities and services, visitors can enjoy their day at the mall comfortably and pleasantly.
3. Mega Mall Batam
Located in the heart of Batam Center, Mega Mall is a premier shopping destination in Batam, Indonesia. With a wide range of shopping, dining, and entertainment options, this mall is the perfect place for visitors to spend their day in comfort and style.
For those coming from Singapore by ferry, Mega Mall is conveniently located near the Batam Centre International Ferry Terminal, with a bridge connecting the mall and the terminal. This allows visitors to easily enjoy some shopping while they wait for their next ferry departure or arrival. In addition, tourists from Singapore are able to check-in at pre-immigration on the 2nd floor of the mall, making the process quick and convenient.
At Mega Mall, visitors will find a variety of fashionable tenants, including famous clothing retailers like Matahari, popular dining establishments like A&W, international chains like J-Co, Breadtalk, Starbucks, local favorite salons like Johnny Andrean Salon, state-of-the-art XXI Cinema and more. In addition, the mall is known for its impressive selection of accessories, including watches, handbags, shoes, and other branded items, making it a must-visit for anyone looking for top-notch fashion.
In conclusion, Mega Mall in Batam is a one-stop shop for fashion, dining, and entertainment. With its convenient location, wide range of amenities, and impressive selection of accessories, visitors are sure to have a great time during their visit to this mall.
4. Batam City Square
Batam City Square (BCS), located at Jl. Bunga Raya, Baloi, Batam Kepulauan Riau, is a prime shopping destination for visitors and locals alike. This mall is strategically positioned at the intersection of two major roads, Jalan Bunga Raya and Jalan Penuin, the latter of which is a bustling commercial hub with heavy foot traffic.
The BCS Mall building boasts six floors with an effective floor space of over 30,000 square meters. With the capacity to accommodate more than 1,000 vehicles in its parking garage, each floor of the garage is conveniently connected directly to the mall. The building's facilities include central air conditioning, two elevators in the Atrium Hall, two elevators in the loading area, and approximately 18 escalators.
Shoppers can take advantage of the mall's convenient location and enjoy a day of shopping, dining, and entertainment with the peace of mind that their vehicle is safely parked. With its central location and numerous amenities, Batam City Square is a must-visit destination for anyone in the area.
5. Kepri Mall
Kepri Mall in Batam is a hub of activity and excitement. Located near the Radisson hotel and Hang Nadim International Airport, this 65,000 square meter mall offers a diverse range of shopping and dining options. With brands such as Carrefour and Matahari Department Store, visitors can find everything from groceries to electronics and clothing.
Kepri Mall is a foodie's paradise, with a variety of restaurants serving up a range of cuisines. The mall is also known for its shopping opportunities, with independent shops and anchor stores selling a wide selection of products. The first floor of the mall is home to clothing stores such as Number 61 clothing and Planet Surf, while the second floor is dedicated to gaming and sports. The third floor is occupied by the Celebrity Fitness Centre, and the top floor is taken up by the Blitz Megaplex Cinema.
In addition to shopping and dining, Kepri Mall also organizes special events. Last year, an ice skating arena was set up on the ground floor, providing visitors with an added layer of entertainment. However, visitors are advised to avoid the mall on weekends as it can become quite crowded.
Kepri Mall is just 10 minutes away from the Batam Center International Ferry Terminal, and taxis are available to take visitors to and from the mall from any part of town. If you're looking for a fun and varied shopping experience in Batam, Kepri Mall is definitely worth a visit.
Conclusion
In conclusion, Batam offers an array of shopping options for travelers and locals alike. With five unique shopping centers above, ranging from luxury to budget-friendly, there is something for everyone. We recommend visiting these shopping centers by taking a ferry from Batamfast.com for a convenient and stress-free experience. So, why not make a trip to Batam for an enjoyable shopping spree today?